Yellow Ostrich



Like a Bird: An Alex Schaaf Anthology (2010-2021) coming out on March 26th.

The Mistress Deluxe Edition out now, get the vinyl here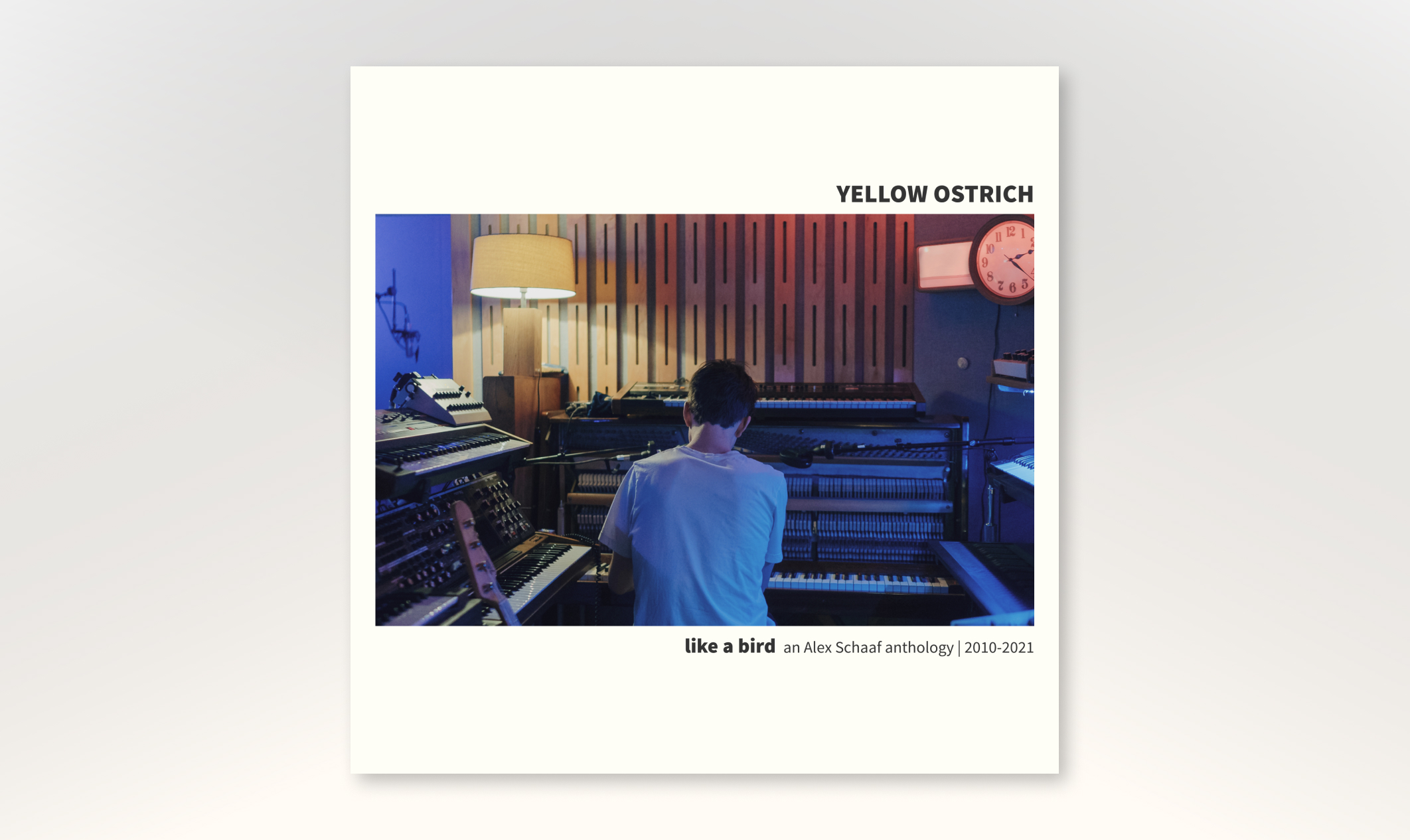 Friday, February 26, 2021


New song today! From upcoming Anthology

Hi everyone,

This is kind of a funny one, but in honor of the Great Return of Yellow Ostrich, the folks at Barsuk and I have put together a little compilation that spans the last 11 years, comprised of songs from YO releases, from my solo work (I put out a couple albums over the last few years under different names), and also a couple of new ones.

It's called Like a Bird: An Alex Schaaf Anthology (2010-2021), and will be released digitally on March 26th. There are songs you probably already know (if you're actually reading this and you haven't heard WHALE, that's fascinating and I'd really like to meet you), some you probably haven't, and a couple new songs you definitely haven't.

Most importantly, one previously-unreleased song is out today - River '93. I wrote it a couple of years ago after I left Brooklyn and moved to Minneapolis, and was trying to figure out how to start things up again in a new place.


Find the new song here.

I'll admit, it's kinda weird to have a "greatest hits" be released when a) I'm still alive and b) I don't have any hits. But we thought it would be a helpful way to tie everything together, and gather all the little bits that I've done over the years, stuff you might have missed but that I'm very proud of and would like for you to hear.

Here's what is included:


WHALE
Julia
I Need My Space
Neon Fists
How Do You Do It (Keith Sweaty remix)
Ghost
River '93
Harvest
Slippery
Mary (alternate)
Marathon Runner
Armistice
Best For You
Hahahaohhoho
Like a Bird (demo)

Anyways, this will be out in a month (although most of these are already available elsewhere). Hope you're all having a good time out there.

Alex